Suzy's Puzzle Party to the Eastern Caribbean & Perfect Day
on Harmony of the Seas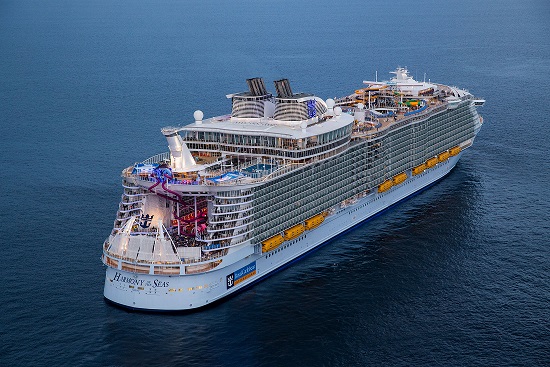 It's one of the world's largest cruise ships, and it's filled with family-friendly adventures to match.
What do you get when you combine one of the biggest ships in the world with some of the boldest thrills at sea? A gravity defying, status-quo denying, electrifying expedition onboard Harmony of the Seas® that will set a new standard for family vacations. From first-at-sea feats to the favorites you know and love, you'll find so many
...
About Harmony of the Seas
About Royal Caribbean International

Royal Caribbean International is known for driving innovation at sea and has continuously redefined cruise vacationing since its launch in 1969. Each successive class of ships is an architectural marvel and pushes the envelope of what is possible on a cruise ship. Onboard, the global cruise line has debuted countless industry "firsts" – such as rock climbing, ice skating and surfing at sea – to capture the imagination of families and adventurous vacationers alike. Throughout, guests sail on exci
...